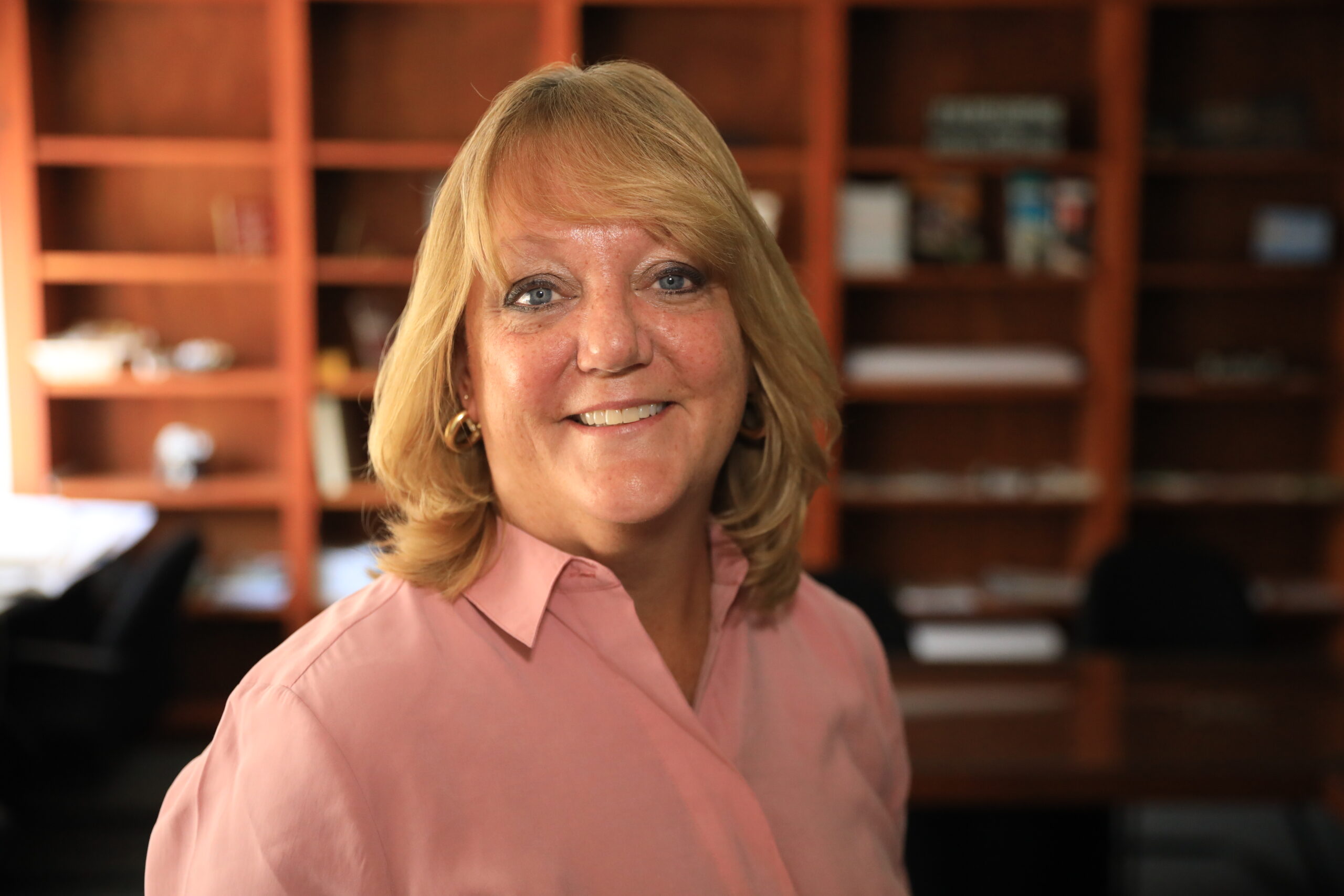 Jan Hochadel
President
Phone:
(860) 257-9782
Delegates to the 68th biennial convention in May, 2015 elected Jan Hochadel as president of AFT Connecticut. At the time she was in her sixth year as an officer of the affiliated State Vocational Federation of Teachers (SVFT), representing the Connecticut State Technical High School System's (CTHSS) educators and support personnel.
Jan held a variety of union leadership roles with SVFT, including on the Grievance and Arbitration Committee and as building representative for J.M. Wright Technical High School in Stamford. She previously served as treasurer of AFT Connecticut's state employee unions coalition and on the Executive Committee as jurisdictional vice president for members employed under the State Employees Relations Act (SERA).
In addition to her union leadership roles, Jan has a deep background in education and public service. She taught science at both Wright Tech H.S., where she was the 2006-2007 teacher of the year, and Kaynor Technical High School in Waterbury. Jan additionally served as an after-school supervisor class advisor, a Beginning Educator Support Team (BEST) mentor and chemical hygiene officer while working as an educator in the CTHSS.
In 2016, Jan was elected as a vice president on our AFT's national executive board where she sits on the organizing committee. She was re-elected in 2018 to another two year-year term and additionally serves on the AFT Public Employees program and policy council (PPC).
Jan has since 2015 represented our state federation on the Connecticut AFL-CIO's leadership board, and in 2017 was elected as the state labor umbrella's executive vice president. In 2019 she was elected to co-chair the inter-American regional executive committee of Public Services International (PSI), the global voice for public employee unions.
In late 2018, Jan was tapped by then Governor-elect Ned Lamont to serve on his transition committee. The administration then selected her in the spring of 2020 for a major role on the state's "Reopen Connecticut" panel to address the impact of the COVID-19 (novel coronavirus) pandemic. She represented teachers and school support staff on the public education sub-committee charged with developing plans to safely resume in-person learning.
Jan earned her Bachelor of Science (B.S.) degree in mechanical engineering from the University of New Haven and holds a Master's of Science (M.S.) in education and an 092 administrator's certificate from Sacred Heart University.